Virtual tour of the new kindergarten Serdeşt (Music from
allesgemafrei
)
Our official organization-trailer as Women for Justice e. V.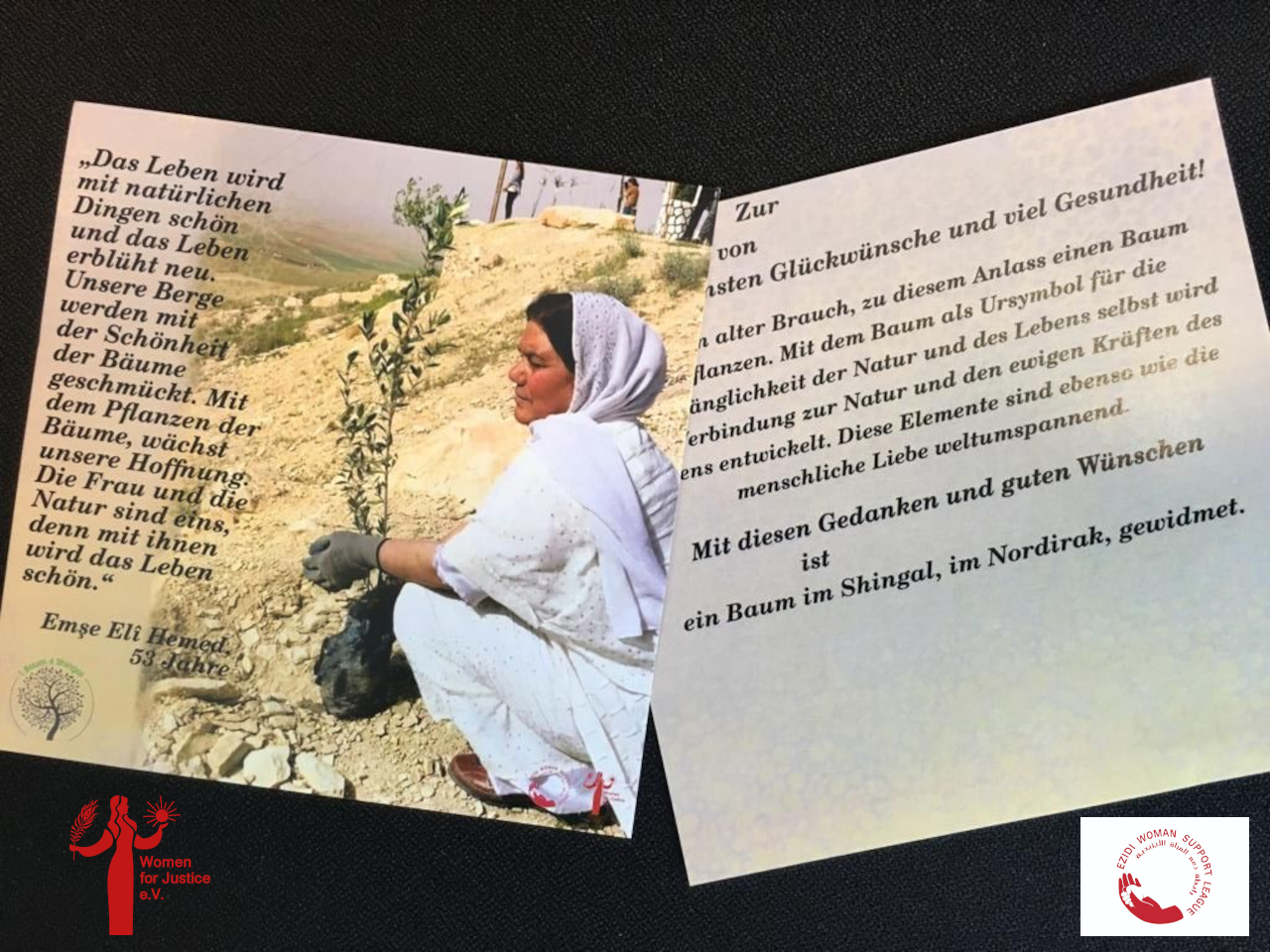 Postcard: A tree as a gift for birth/baptism
A tree as a gift for birth/baptism: with the tree as an archetypal symbol for the imperishability of nature and life itself, a connection to nature and the eternal forces of life is developed. These elements, like human love, are universal Therefore, we have designed German language postcards that can be used to dedicate a tree in Sinjar for a baptism or the birth of a child.
1 tree 4 Shingal = 20€ + 2,20€ postcard & shipping
Intended use: 1tree4Sinjar + name of the child
IBAN: DE71 2505 0180 0910 4550 82
BIC: SPKHDE2HXXX
Send us an email with your address to info.womenforjustice@gmail.com and we
will send you the card, on which there is also space
for your personal greeting, by post.
  "Those, who were seen as the weakest – turned out to be the strongest."
Dr. Leyla Ferman (Representative of Women for Justice e. V.)