Virtual tour of the new kindergarten Serdeşt (Music from
allesgemafrei
)
Our official organization-trailer as Women for Justice e. V.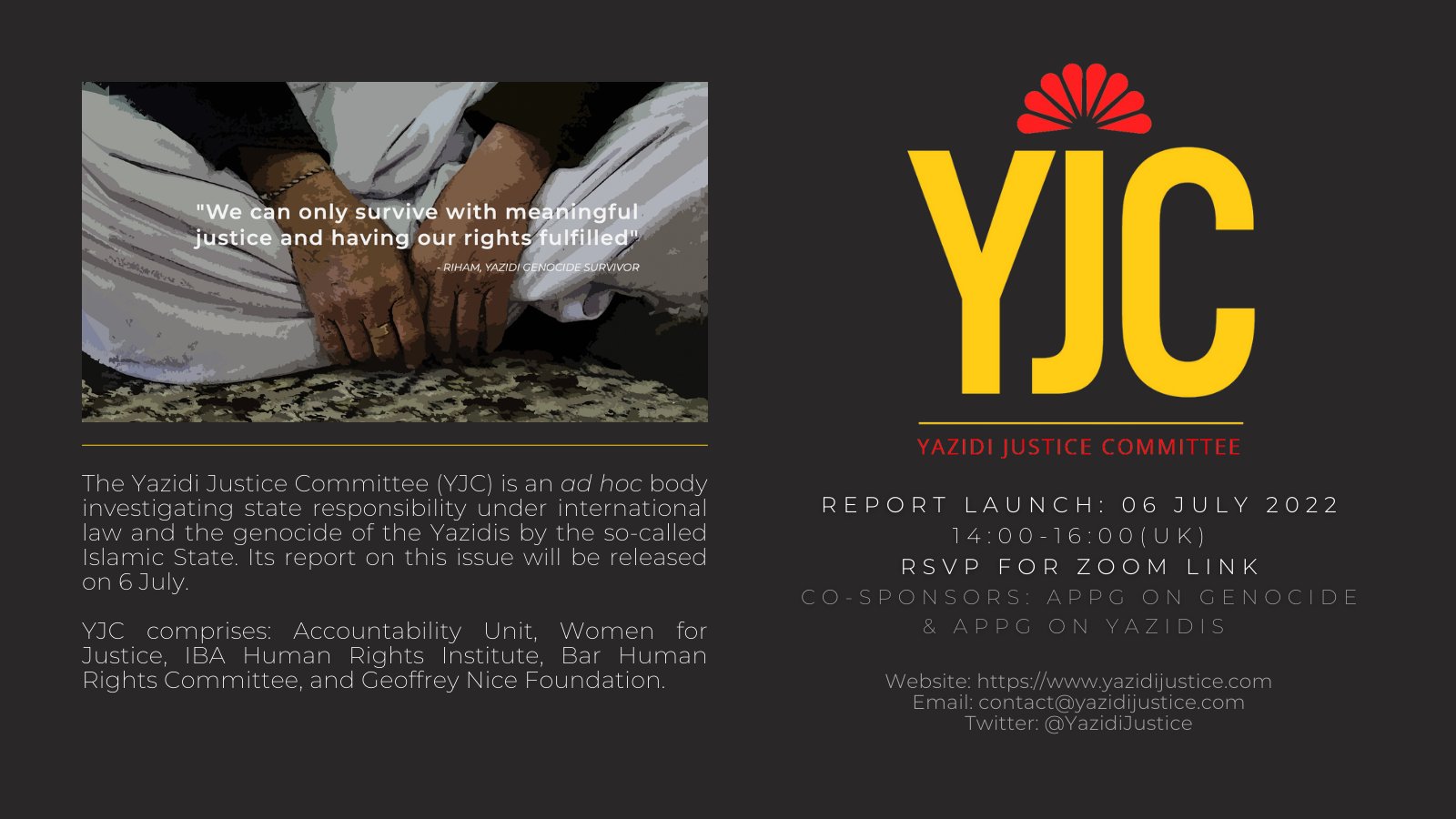 After two years of hard work, the Yazidi Justice Committee (YJC) has gone public. With a
homepage
and via
Twitter
, it is now presenting its findings:
The YJC's research committee has meticulously investigated whether the crimes committed primarily by "ISIS" against the Yazidis (Ezidis) could be genocide, and if so, whether certain states are or were responsible for not fulfilling their obligations under the Genocide Convention to prohibit, prevent and prosecute this crime.
On July 6, 2022, YJC will publish the findings and conclusions of its two-year investigation in a report entitled "State Responsibility and the Genocide of the Yazidis." The report will be released as part of a side event to the International Ministerial Conference on Freedom of Religion or Belief, hosted by the U.K. Foreign, Commonwealth and Development Office July 5-6 in London. To participate via Zoom, find registration here.
  "Those, who were seen as the weakest – turned out to be the strongest."
Dr. Leyla Ferman (Representative of Women for Justice e. V.)