Our official organization-trailer as Women for Justice e. V.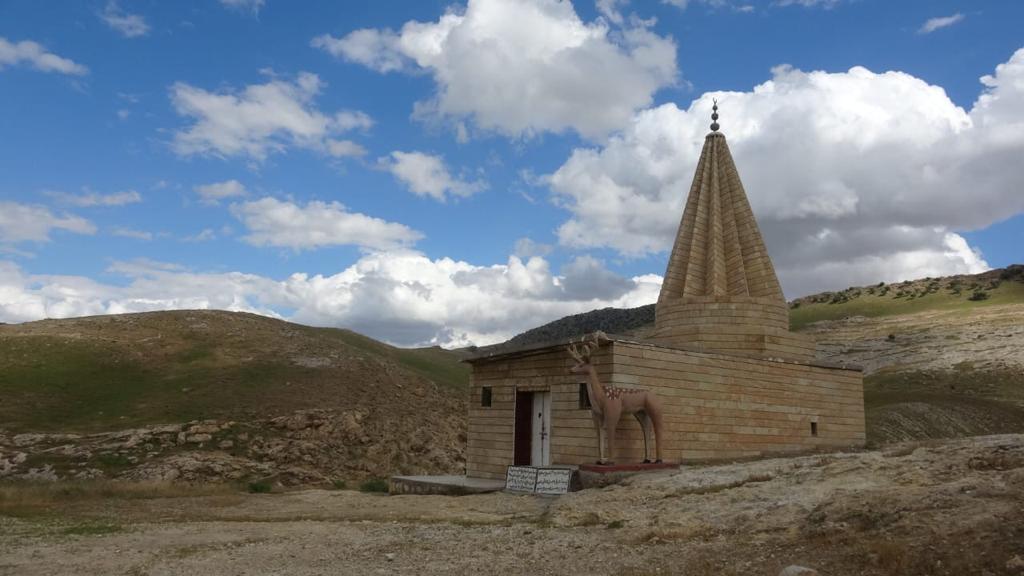 Womens' temple Xatûna Fexra in Sinjar
We are happy to announce to all of you that the next round of tree planting can begin. Between March and September, 177 trees were donated and will be planted in Sinjar in the coming weeks.
Approx. 1200 fruit trees (1000 at temples, 200 in gardens)  and 2000 oak trees (as erosion protection on slopes) have been donated so far – what a great success! We thank all donors from the bottom of our hearts.
Due to the response, we have decided to extend the campaign indefinitely. Planting will begin in October and March. If you donate, you can write a dedication for each tree in the 'intended use', so that each tree gets a personal touch later on.
1 tree 4 Sinjar = 20$
Intended use: 1tree4Sinjar
IBAN: DE71 2505 0180 0910 4550 82
BIC: SPKHDE2HXXX
  "Those, who were seen as the weakest – turned out to be the strongest."
Dr. Leyla Ferman (Chairwoman of Women for Justice e. V.)