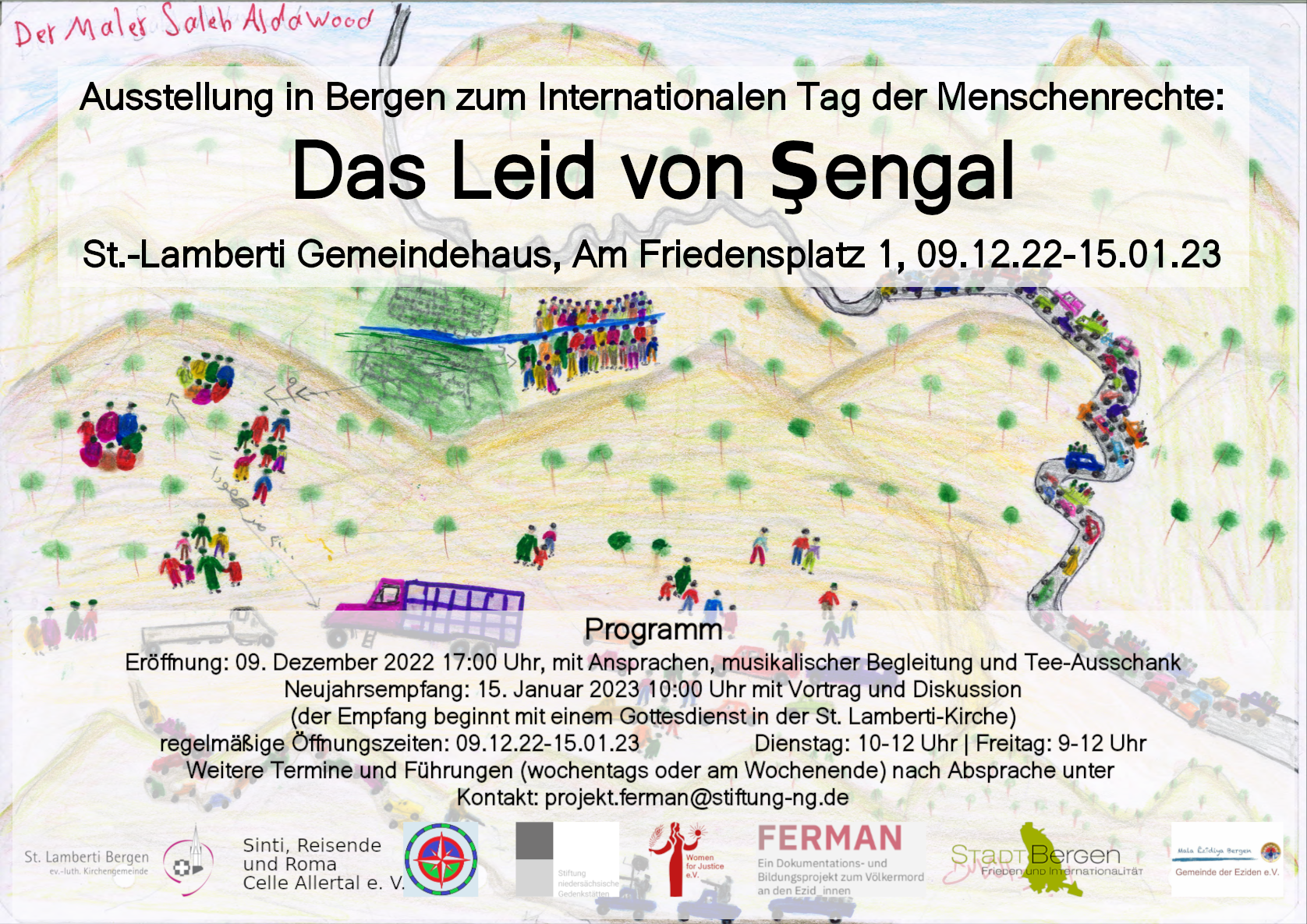 Exhibition "Das Leid von Şengal" ("The suffering of Şengal") 09.12.22-15.01.23 in the parish hall of St. Lamberti parish Bergen.
Opening: 09 December 2022 17:00, with speeches, musical accompaniment and tea serving.
New Year's reception: January 15, 2023 10:00 a.m. with lecture and discussion.
(the reception begins with a church service in St. Lamberti Church)
Regular opening hours: 09.12.22-15.01.23 Tuesday: 10 a.m.-12 p.m. | Friday: 9 a.m.-12 p.m.
Other dates and guided tours (weekdays or weekends) by appointment at: projekt.ferman@stiftung-ng.de
Our official organization-trailer as Women for Justice e. V.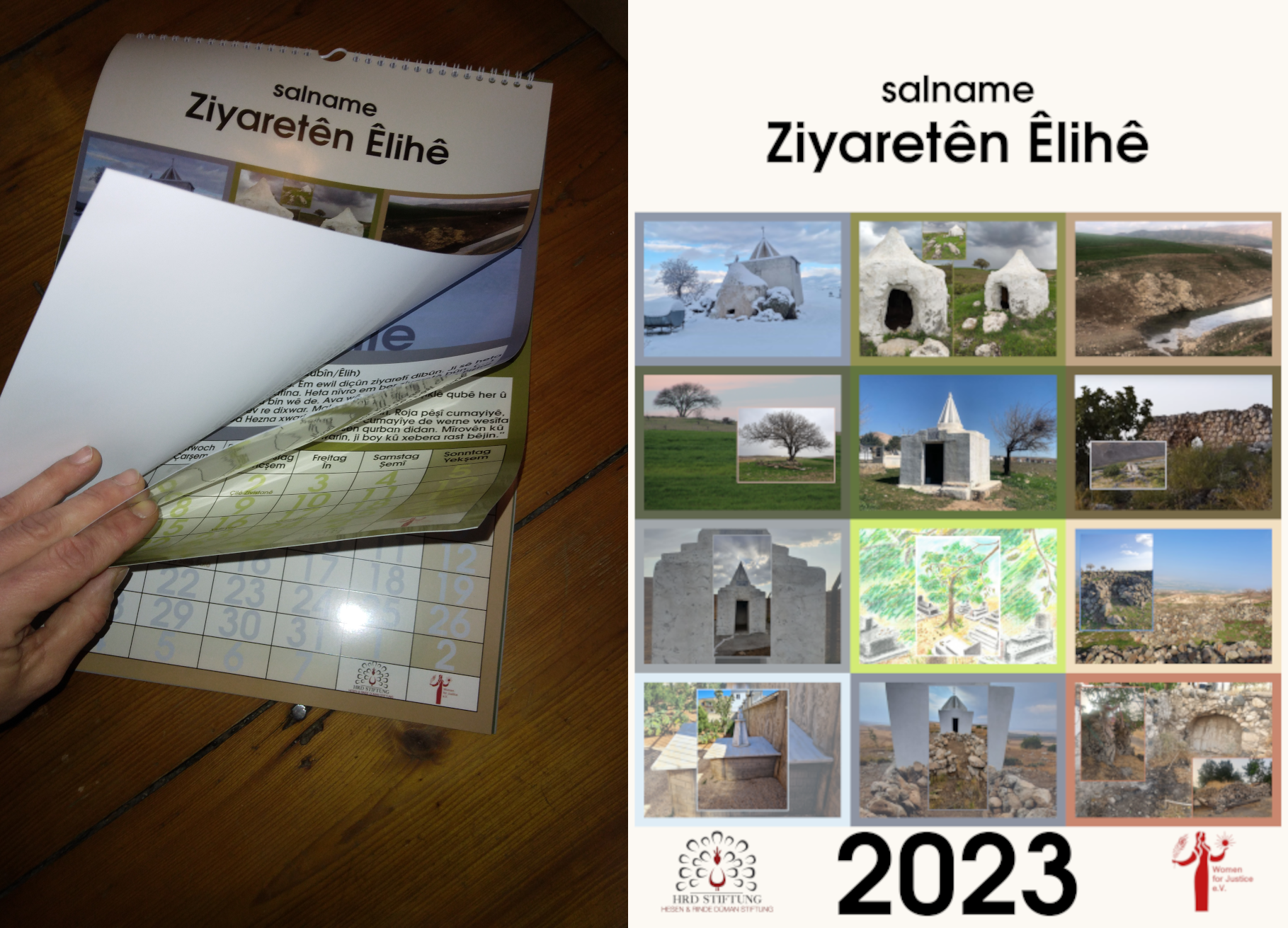 Calendar "Ziyaretên Êlihê" Yazidi (Ezidi) holy places in Êlih available
After many months of research and design work, it is now ready: the photo calendar on Yazidi (Ezidi) holy sites in Êlih (Turkey). For each holy place, the page includes pictures and small texts in Kurdish about them and their history and significance.
For a contribution towards expenses of 5€ per calendar and 5€ flat rate for shipping, they can be ordered from us by email to info.womenforjustice@gmail.com.
New video for the campaign "1 tree 4 Sinjar" published
A new short video about our campaign "1 tree 4 Sinjar" with impressions of the plantings and the importance of the project for the Yazidis (Ezidis) in Sinjar.
1 tree 4 Sinjar = 20$/€
Intended use: 1tree4Sinjar + name for dedication
IBAN: DE71 2505 0180 0910 4550 82
BIC: SPKHDE2HXXX
Music from www.allesgemafrei.de
  "Those, who were seen as the weakest – turned out to be the strongest."
Dr. Leyla Ferman (Representative of Women for Justice e. V.)