Our Projects and Working Areas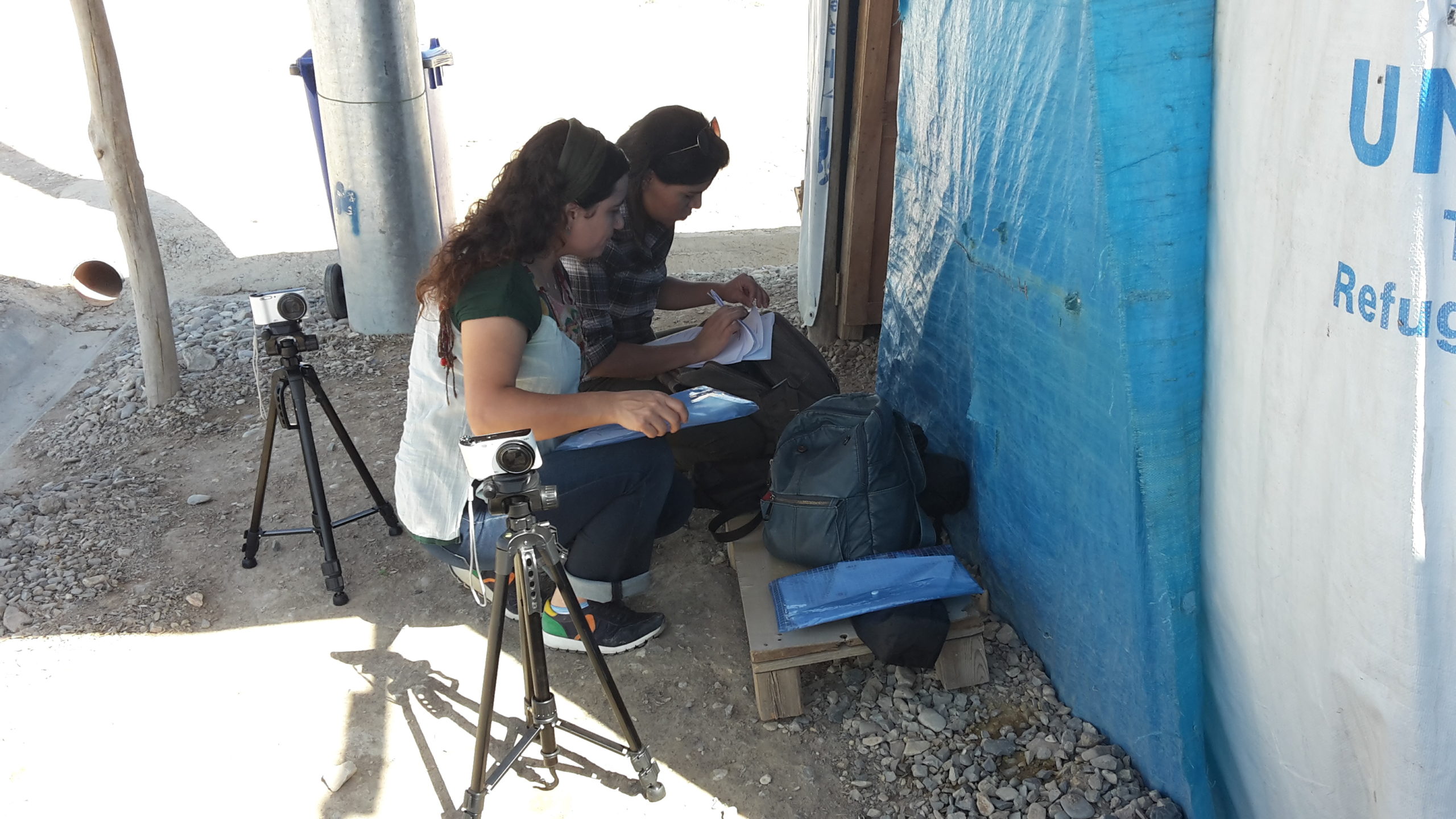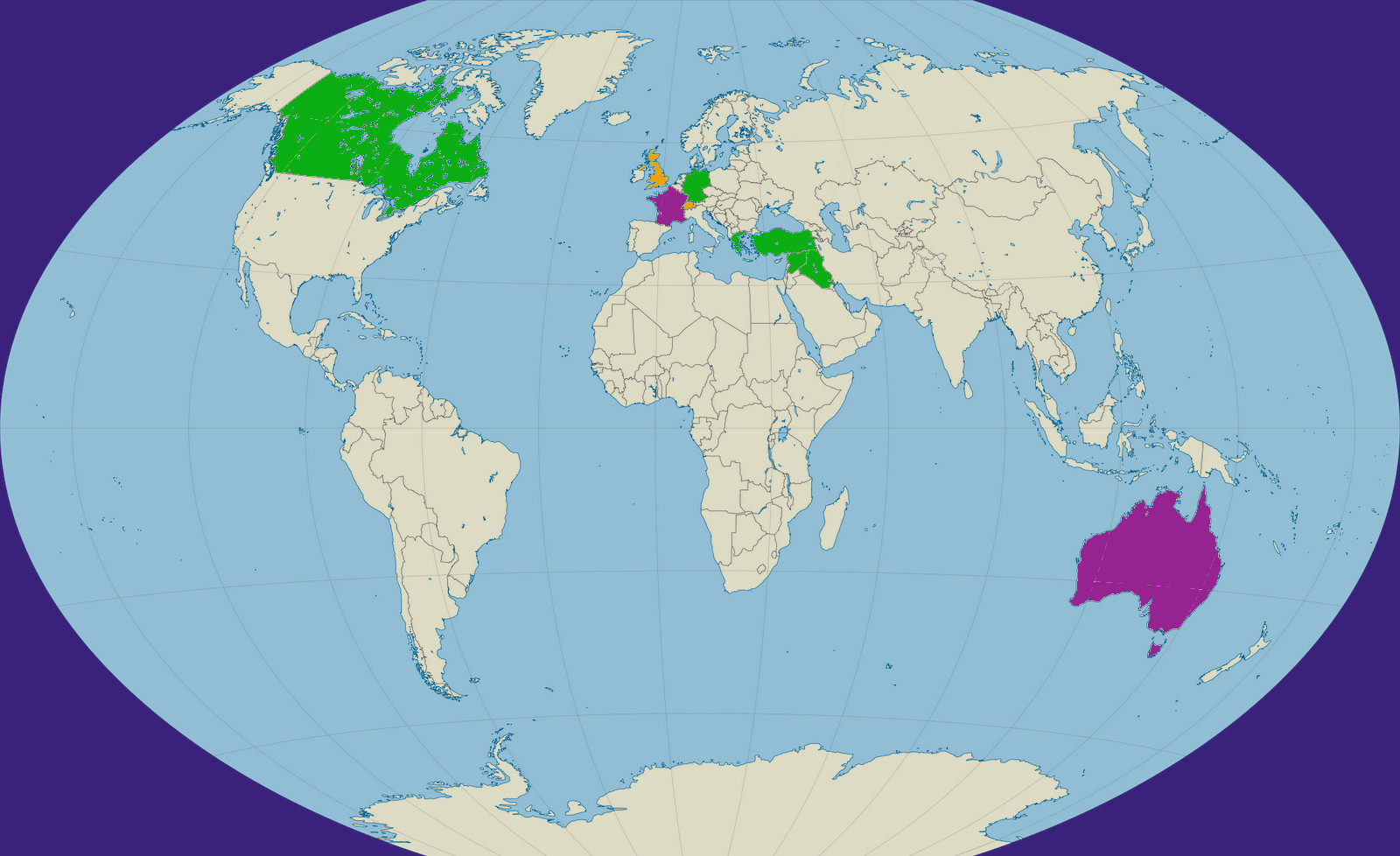 In order to understand, analyse and find answers to the 73th Genocide against Yazidis (Ezidis), Women for Justice e. V. started the long term documentation project which includes engagement in Turkey, Iraq, Syria, Kurdistan, Germany, Greece, Canada, France, and hopefully Australia as well. We do interviews, collect testimonies, do meetings and hold conversations with survivors, observers, neighbours, stakeholders a.o., and collect any kind of evidence. We offer legal support and advice to survivors.
In 2021, we also conducted interviews in a special shelter for genocide-feminicide survivors in Brandenburg, from which an information brochure was published by us in January 2022, which can be ordered from us by email.
As part of the documentation, we are also conducting research and interviews regarding destroyed holy sites and villages outside Sinjar, for example in the Batman region (Turkish state territory). For this purpose, in addition to interviews in Germany and in Batman, a photo documentation will be prepared in 2022, which will be published together in a calendar as well as an illustrated book.
We provide support to survivors in countries where they seek asylum in Europe, mainly in Germany. Many survivors were resettled in or granted access to Germany and Canada for rehabilitation purposes. Many survivors, currently living in these host countries, are in need of reliable information about their rights, especially regarding family reunification. We provide legal support assistance for family reunification, awareness raising on their rights, capacity building, as well as social support for the reintegration into their communities and society in general.
World map:
Documentation in: Germany, Turkey, Syria, Iraq, Greece, Canada (green)
Documentation planned in: France, Australia (purple)
Legal recognition projects in: Switzerland, England (orange)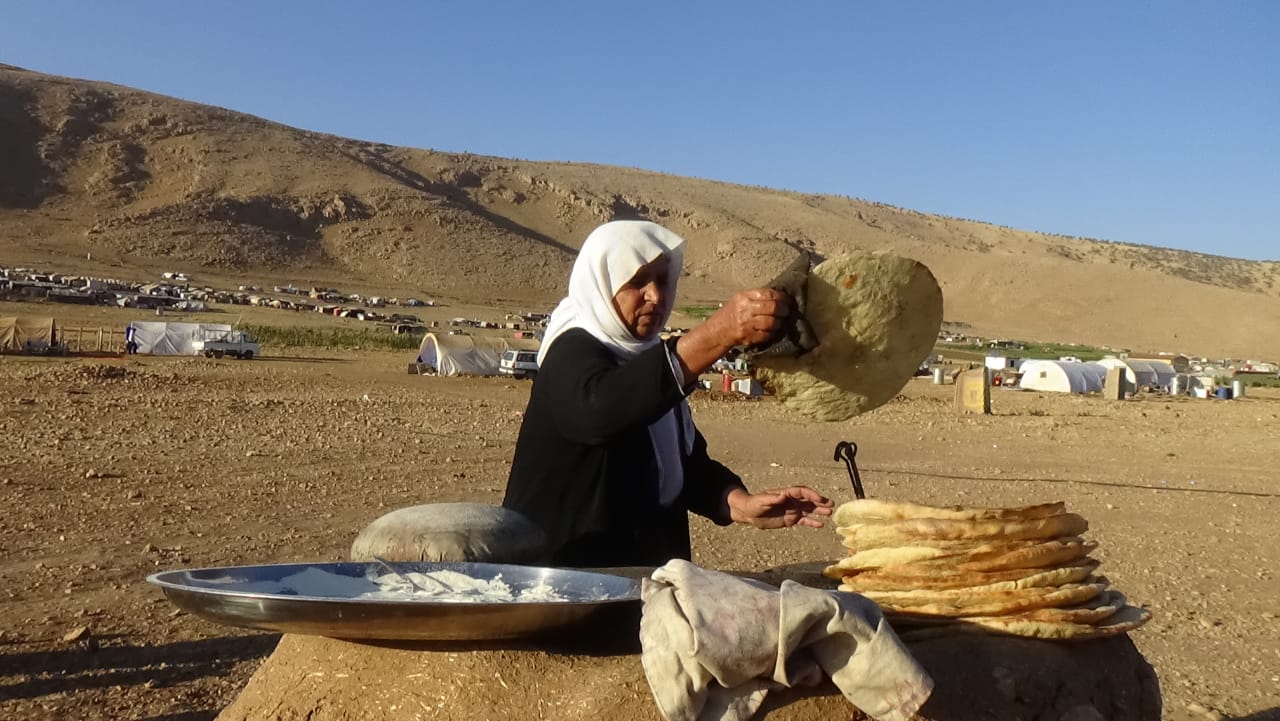 Social support for survivors: Overcoming Trauma and (re-)integration
Yazidi (Ezidi) women in captivity were strong in their beliefs and did not give up believing in freedom and their community. Back in their families women need support. Women who escaped from captivity have to deal with both their experience as an individuum and being back in their community. Although, in general, women are welcomed back in their families and communities, it does not mean that everyone understands the sensitive situation of these women well and can act or react properly. In Sinjar (Șengal/Northern Iraq), Rojava/Syria and Germany Women for Justice e. V. supports women to overcome the trauma by supporting them to receive professional medical, psychological a. o. support, bringing together women in different ways to strengthen them as individuals and as a part in society by round tables, seminars and workshops. Women for Justice e. V. supports women and their family members in all kinds of social problems and questions. We always try to find solutions by our own or try to find professional support if necessary. The supervision of women back in their families and community is a long learning process for all parts of society.
In Germany we also support women and their families in different kinds of ways with social problems that occur from a life in a new country, with a new language and a different way of life. We communicate also between women in Germany and their families in Iraq.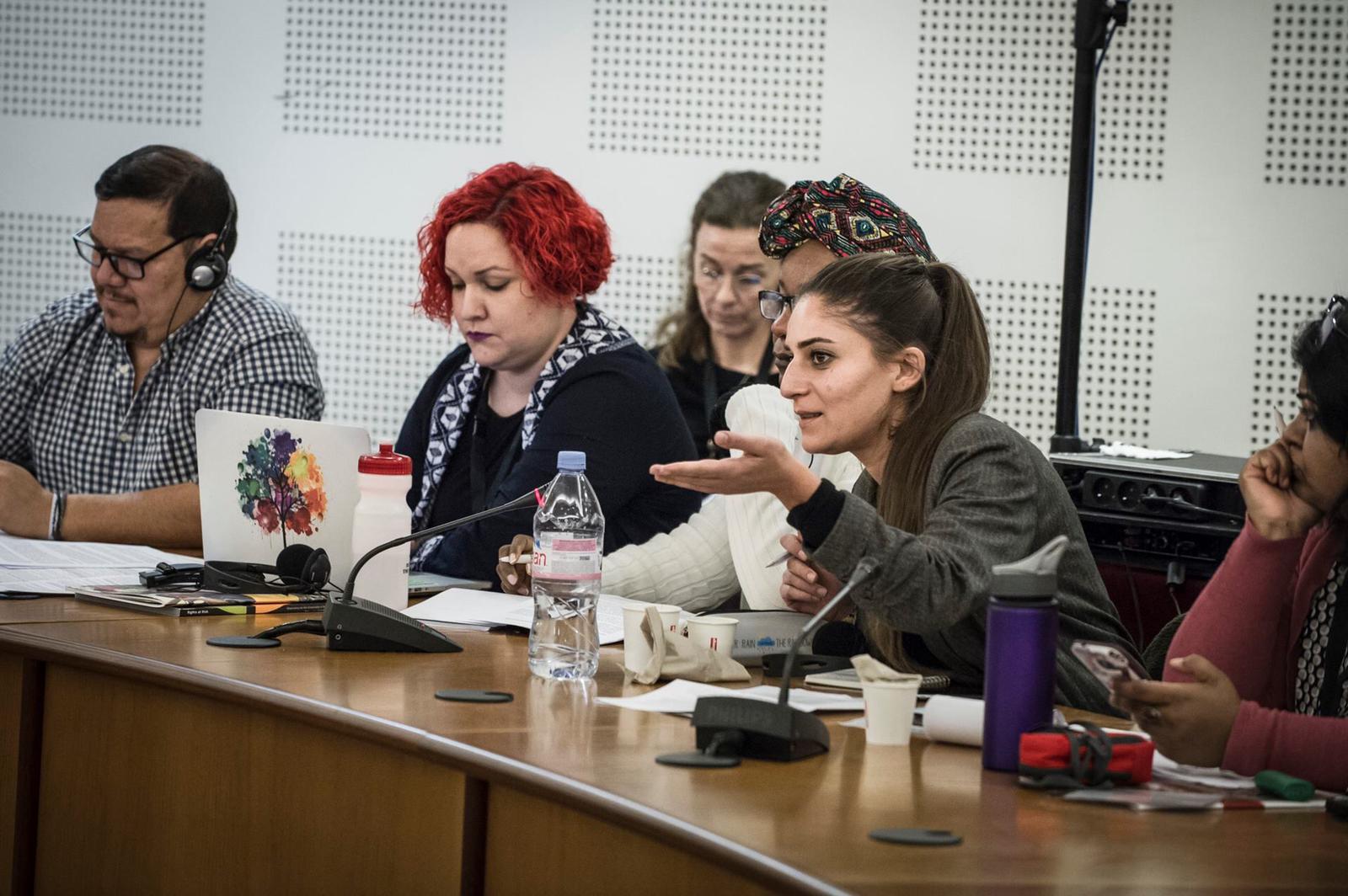 Public Awareness and Networking
Information, public awareness and networking are important to understand what we want, to understand which ways we can go, to find partners and to struggle together for women's rights, for justice and public awareness of gender based violence. We want to struggle for justice for Yazidi (Ezidi) women but also for other women in similar situations. Gender based violence is not only an issue of the Yazidi (Ezidi) Genocide but is also used as a weapon of war by perpetrators. We need to fight all together for a better life where all parts of the society, women too, can make use of and enjoy their rights.
Women for Justice e. V. organizes the following events by themselves (and/or with partners) on a local, national and international level:
- Conferences
- Seminars
- Workshops
- Campaigns
- Interviews for newspapers, radio stations and TV
- Looking for partner organizations
- Looking for individuals supporting our aims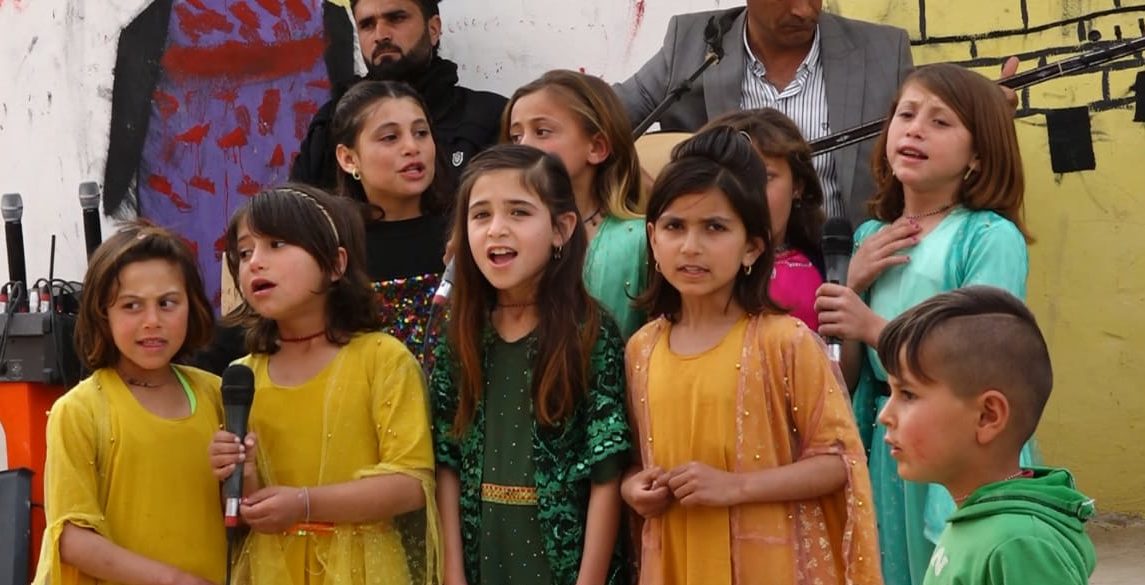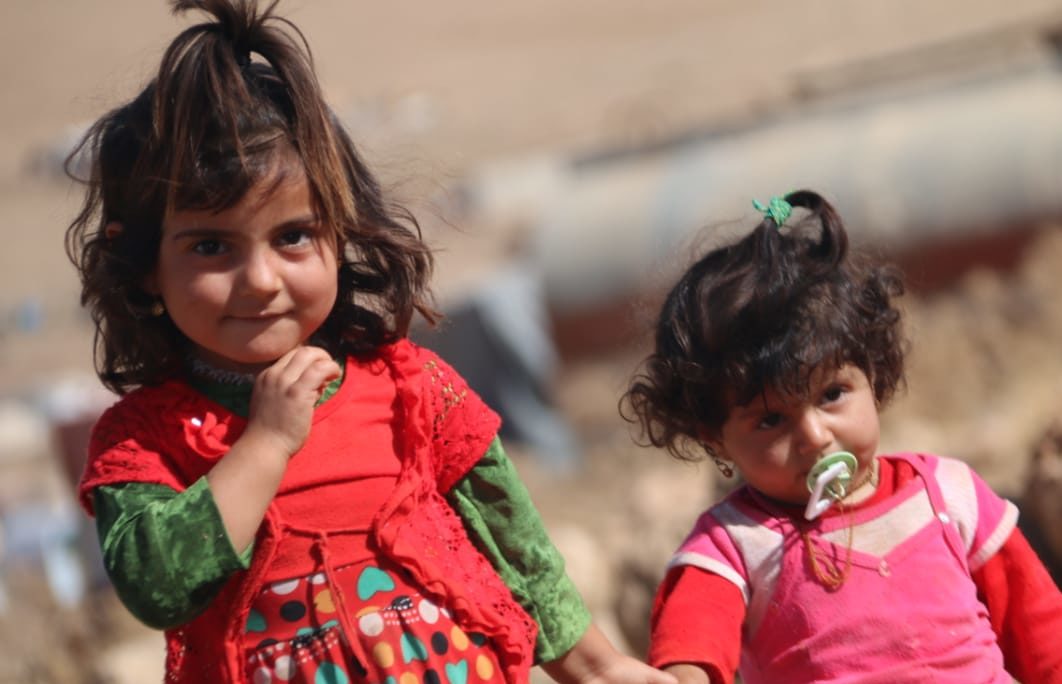 Construction of kindergartens in Sinjar
Children are a very sensitive part of any society. War, seeing killings, often of their own family members, hearing many kinds of munitions, suddenly leaving their safe home created children's fears and sorrows. Thousands of Yazidi (Ezidi) children were surrounded by so-called IS in the deep dry summer of August for 7 days; they also saw how babies, children and elder people died of thirst and hunger. Many could not even be buried. These children had to face the fear of death. Thousands of children were kidnapped by so-called IS with or without family members, were isolated from their families, were trained to become "IS" fighters, were forced to become Muslim and were misused sexually and were tortured. Many children lost their brothers and sisters during these times or are now (half) orphan. Children are only rarely a matter of discussions and meetings. It seems that the weakest have no attention.
We have built the first kindergarten in Sinjar under the leadership of the Ezidi Woman Support League on site and together with Aktion Hoffnungsschimmer e. V. and Aktion Kleiner Prinz e. V.. The operation of this kindergarten in Xanesor has been supported since 2019.
At the turn of the year 2021/22, we were able to successfully complete the construction of another kindergarten in the same cooperation. The new kindergarten is in Serdeşt and will provide space for at least 50 children between the ages of two and five. Donations and funding will be used to ensure the maintenance and operation of the kindergarten for the first few years.
Children should come together with their peers, shall interchange and play together, supported by a pedagogical concept which addresses their competences and skills. This will strengthen their efforts at school. Also families and especially mothers (who are traumatized) will be relieved that way. A Kindergarten will have positive effects on the psychological and physical situation of children and their families. The Kindergartens' program will consist of group games (strengthening capacity for teamwork, feeling of belonging together, we-thinking), individual care (strengthening personal competences and interests), singing together, art and culture projects, learning languages (Kurdish, Arabic and English), learning skills and knowledge necessary for school.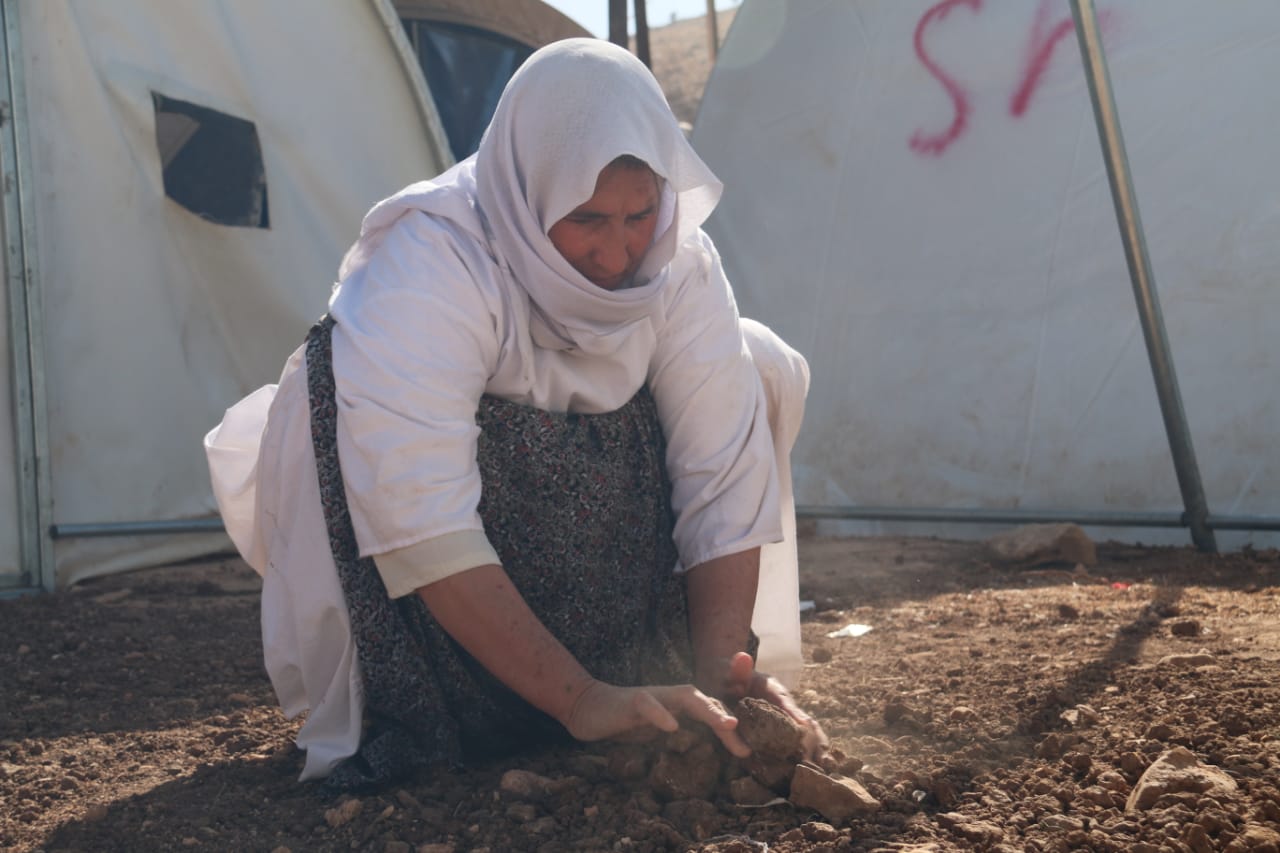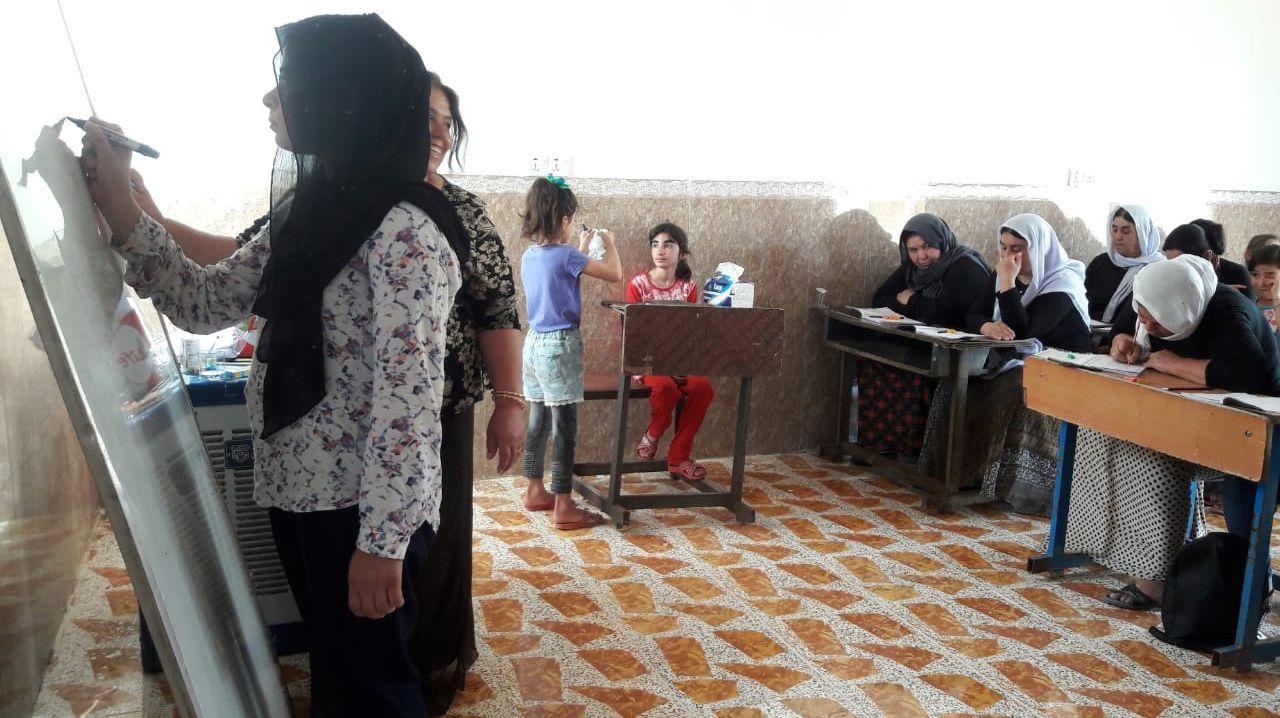 Women's Center for Sinjar (Northern Iraq)
Many Yazidi (Ezidi) women have been subjected to gender-related and gender-specific violence during and after the genocide and femicide starting on 03.08.2014. For those women we will found a new women's center, where they will find support by both person-focused and community-focused interventions. In detail it means to offer
- physical health care by medical doctors
- mental health care by specialized psychologists
- emotional and practical support by community workers and links to other services
- safe spaces by building up one main center in Sinjar City and two smaller branches in the Sinjar area
- capacity building trainings on gender equality, human rights of women, women's history, literacy courses, etc.
- legal consultancy services
Our main target is to empower Yazidi (Ezidi) women by supporting them on their way out of the victim role to a self-determined life.
Until the implementation of this long-term project, we support the existing women's center, which is operated by our local partners from the Ezidi Woman Support League. Within this framework, for example, a self-defense course for women, which is designed for half a year, is offered. Thanks to financial means of Roter Keil e. V. it could start in January 2022.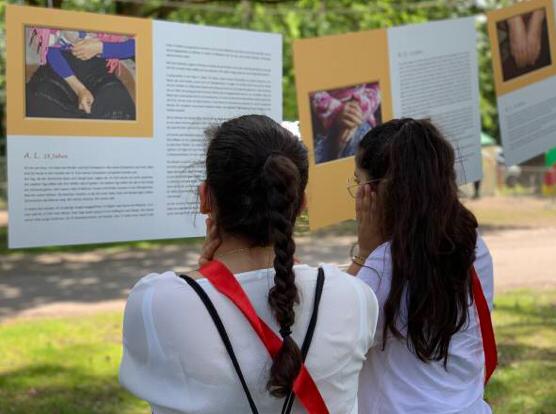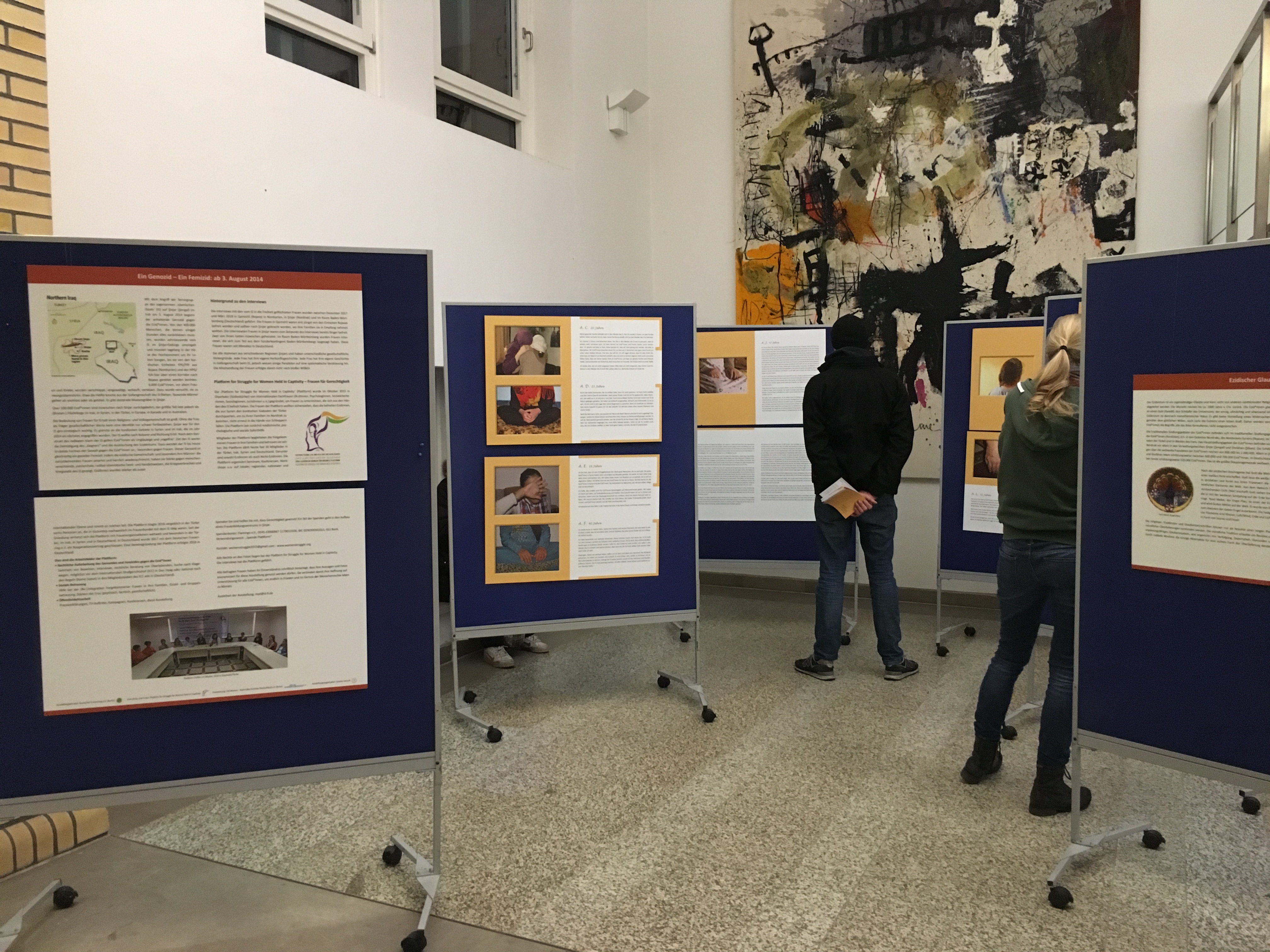 Touring Exhibition
ÜBER LEBEN
(About Life/ "Surviving")
Yazidi (Ezidi) women who escaped from captivity from so-called IS were brave to talk about the brutal violence they experienced. Women for Justice e. V. did 12 interviews between December 2017 and March 2018 with Yazidi (Ezidi) women in Qamishli (Rojava), Sinjar (Northern Iraq) and in Baden-Württemberg Region (Germany). By telling their stories and allowing us to take them for an exhibition, these women not only demand justice before courts but also want the world to understand what happened. They want to avoid that anyone can deny the atrocities. Also, they want to inform that the Genocide is still ongoing, that family members are still in captivity. These are stories of harm and strength. They hope for rehabilitation, justice, human rights, international support and peace for all Yazidis (Ezidis) and other people in the world struggling to survive. Yazidi (Ezidi) women ask for support in their struggle to become strong to demand and receive justice.
This exhibition has been shown in the following places:
- Frauenmuseum (Women's Museum), Bonn, November-December 2018
- Neues Rathaus (New Town Hall Celle), Celle, January-February 2019
- Initiative "Nachbarschaftshilfe - Flüchtlinge helfen" Rockenhausen, March 2019
- 1st Yazidi Cultural Festival ,Bielefeld, June 2019
- Museum des Kapitalismus (Museum of Capitalism), Yazidi women & women from Asia against war crimes, Berlin, August 2019
- Stadtbücherei,Quickborn Municipality, September-October 2019
- Frauenzentrum Voerde e. V., Voerde, November 2019
- Deutscher Frauenring LV BW, Freiburg, November 2019
- Rathaus Kaiserslautern, Kaiserslautern, November-December 2019
- Shop window Ludwigsstraße Germersheim (Deutscher Frauenring Germersheim, Zentrumsmanagement Germersheim), January-February 2021
- Bürgerhalle Münster (Aktion Hoffnungsschimmer e. V.), July-August 2021
- Mala Êzîdiya Bergen - Yazidi (Ezidi) community e. V., since August 2022
Thanks to the financial support of our public relations work by filia. die Frauenstiftung, we are currently in the process of bringing the exhibition into a digital format as well.
The exhibition has already been translated into English. We are looking for an interested partner to show the exhibition in English-speaking countries.
The holy temples of the Yazidi (Ezidi) play a central role in the practice of the faith. They are places of faith, history and identity. These temples are said to have a spiritual power. With the beginning of the genocide of the Yazidi (Ezidi) on August 3rd, 2014, dozens of holy Yazidi (Ezidi) temples were destroyed by the so-called Islamic State. Due to the flight of the Yazidis (Ezidis) from Sinjar, the holy sites were visited less or not at all. But this changes with increasing return. However, the holy sites were without care and maintenance for years.
Women for Justice e. V. wants to record and pass on the knowledge, especially about the destroyed temples. Our goal is also the restoration and reconstruction of temples with special attention to women. We want to start with two projects: Restoration of the women's temple Xantûna Fexra and research on destroyed temples in Sinjar.
As a concrete result of our research work, we were able to publish an information booklet in January 2021 under the title "Reconstructing Memories. Yezidis and sacred temples destroyed by the Islamic State in Shingal". The booklet is available in German and Kurdish. It can be ordered simply by sending an e-mail to us.
Furthermore, as part of the "1 tree 4 Sinjar" campaign, we have planted fruit trees at holy sites and temples in Çilmera, Grêdaye Şeşims, Hacali, Şebil Qasim, Şeşims, Şêx Berekat, Şêx Hesand, Şêxmend, Şêxmend Qibleti, Suare Gedo, Xatûna Fexra and at Şehîdlik.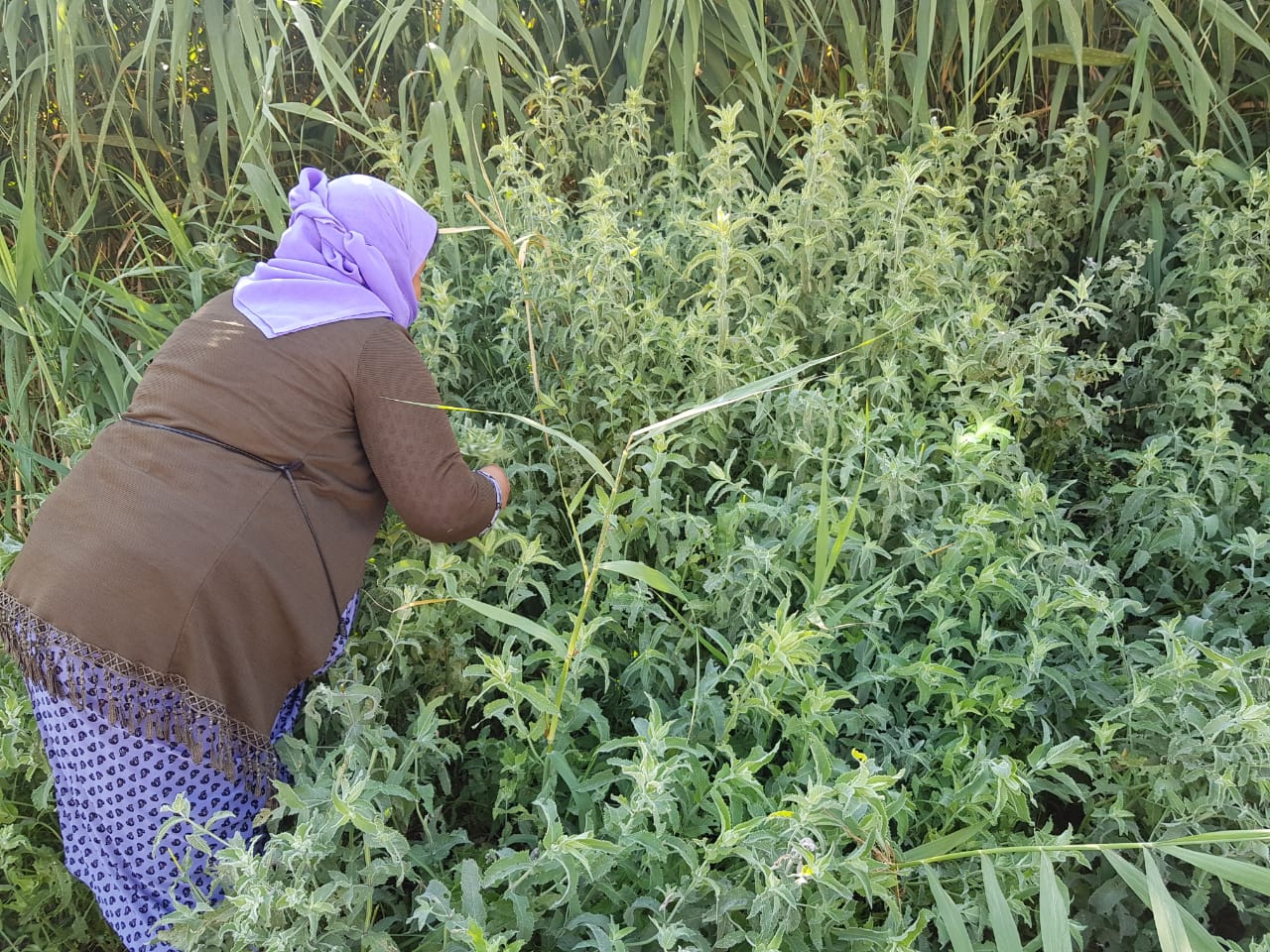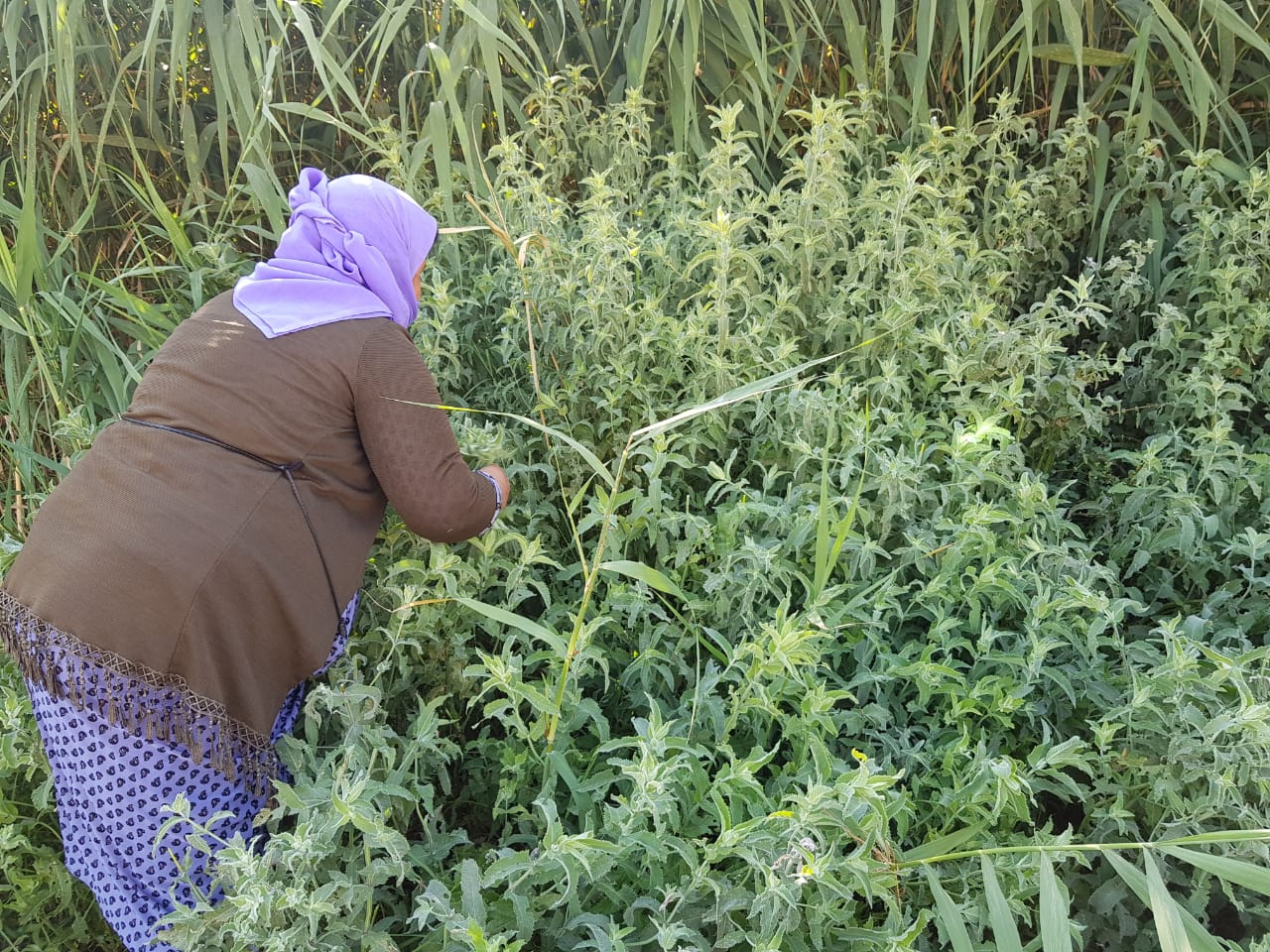 The Sinjar region is rich in nature. However, because it was predominantly inhabited by Yazidis (Ezidis), it was always disadvantaged in every respect by the state authorities. Sinjar lived from agriculture. The soil has remained fertile due to the lack of industry. However, the resettlement projects within the framework of Saddam Hussein's Arabization policy have led to the destruction of the environment (e.g. large areas of forest have been cleared to have wood for heating) and the loss of the positive relationship between man and nature. People have been alienated from the nature in which they lived by moving to previously undeveloped areas in the steppes where water is scarce. Mother Earth is a sacred element for the Yazidis (Ezidis). In her honour, in April, the month in which the world is said to have been created, no construction is carried out and the earth as a whole is spared. Today, however, only a few healing plants are known to Yazidis (Ezidis), or they have lost touch with them due to the resettlement. On the whole, however, Yazidi (Ezidi) resist chemical products and industrially produced medicines out of religion and conviction. As before, medicinal plants are preferred. However, there are fewer and fewer people who have knowledge about medicinal plants and their effects.
Women for Justice e. V. intends to establish a sustainable medicinal herb project for women, which should also include training and knowledge transfer.
Goals
- Preservation of cultural and historical knowledge and the associated identity
- Strengthening the relationship between man and nature
- Strengthening the role of women in culture and society
- Maintaining ecological diversity in Sinjar
- Creation of sustainable occupations
- Trauma processing through the relationship between man and nature
In 2020, we launched the campaign "1 tree 4 Sinjar - 1 tree for Shingal", in which various reforestation projects are being implemented in Sinjar. For example, various mountain slopes have been planted with oak trees for erosion control, and twice a year (in March and October) various regional fruit tree seedlings are planted in mainly public places as well as holy sites and temples. Some of the trees are also provided to women and families to improve their economic situation. Next, the outdoor area of the kindergarten in Serdeşt will be planted with greenery.
The Women's Hospital project is a quite necessary projects of our partners in Sinjar and we will support to take the first steps. In the whole Sinjar area there is not a single women's clinic or gynaecological department where women and especially expectant mothers can be medically treated and cared for. In recent years, and even in the period before the ongoing genocide that began on August 3rd, 2014, women with gynecological problems had to travel to Mosul or other cities to receive professional treatment. Those who live in poor conditions cannot afford the journey or the treatment and are therefore all the more dependent on midwives.
Furthermore, many young women need educational seminars. In the Yazidi (Ezidi) society many women get married at a young age and accordingly they become pregnant at a young age. Many are not enlightened, not least because of a lack of educational opportunities, and therefore do not know what to expect during and after pregnancy. They are also very inexperienced in matters such as contraception etc. With this project we would also like to create the possibility for young women and young people to be educated in seminars and thus prevent an unwanted marriage or pregnancy at a young age.
The planned trauma centre where (young) women and especially women and children who have been in captivity of the so-called IS can receive psychological treatment, will maybe be integrated in the same building on day.
At the moment, a specialist team has been formed in which the concrete plans are being prepared by means of interdisciplinary exchange. It will be checked which medical equipment, which personnel, which architectural conditions and so on are required or already exist. Based on this, this team will design all further plans up to the implementation.